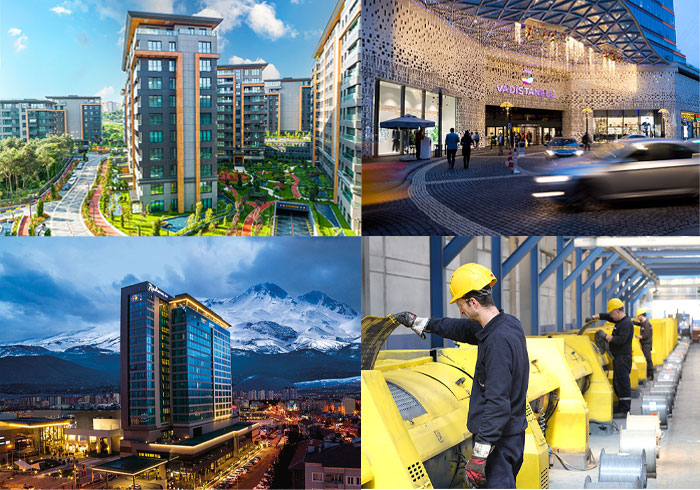 Artaş Holding was founded in 1977 by Süleyman Çetinsaya. The holding, operating in the real estate, retail and tourism sectors for more than 45 years, has also stepped into the industrial sector in recent years.
The Holding is one of the pioneers of branding in the housing market with its "Avrupa Konutları" brand. It has set an example with its projects that offer a quality life style with its landscape and social facilities beyond housing. It has always kept customer satisfaction at the highest level with its early delivery, profitable investment, post-delivery support and successful site management aspects. Until today, there has been no consumer lawsuit filed by any right holder. Artaş Holding produced a total of 35.000 residences under the brands Avrupa Konutları, Tema İstanbul and Vadistanbul, known as the "Brand of Housing".
The Holding also operates in the retail and tourism sectors by constructing shopping malls it manages and hotels it operates. A total of 6 shopping malls and 10 hotel projects are in service, some of which are mixed-use projects, some of which are realized stand-alone. It contributes to Turkish tourism by cooperating with international hotel-chain brands such as Radisson and Mövenpick.
By the end of 2022, Artaş Holding has also entered the industrial sector by taking over Çelik Halat, Turkey's first steel rope and wire factory.
Artaş Holding, which has completed 10 million square meters of construction to date, continues to increase employment and activate many sub-sectors with the projects it has developed. The holding, being the address of quality and trust with its completed works, continues its investments by growing day by day.