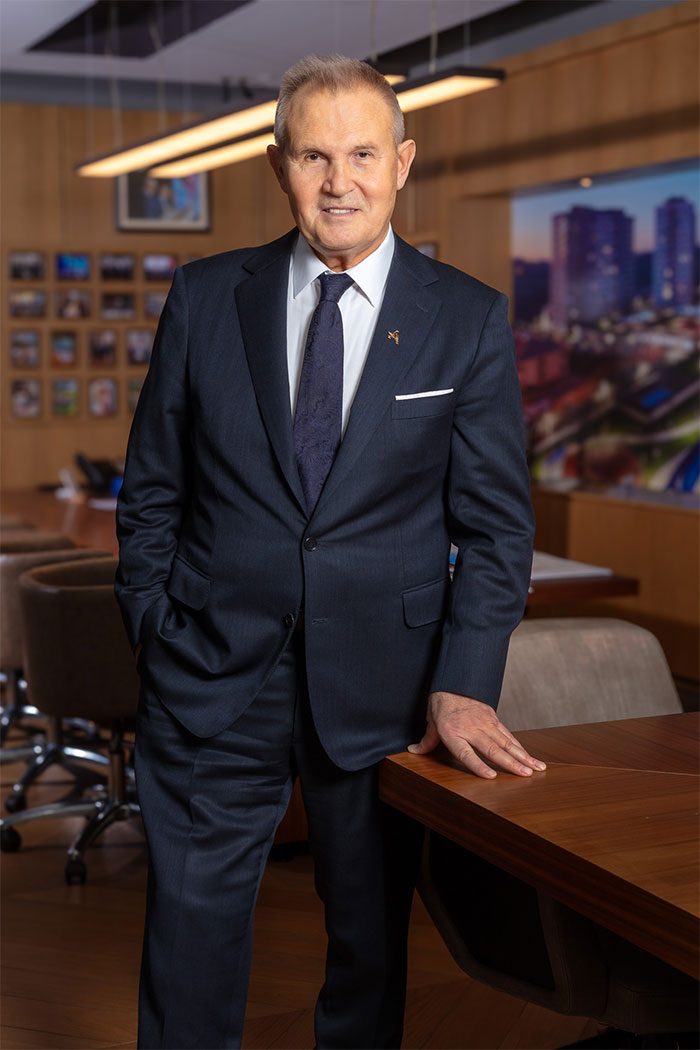 Artaş Holding, which we founded in 1977, proceeds its way today with the knowledge and experience of 45 years. Our activities in the residential, retail, tourism and industrial sectors and the projects we have developed are exemplary. Behind this success, which we are proud of, above all, lies the importance we attach to the satisfaction and expectation of our customers.
Until today, we have delivered a total of 35.000 residences. With our Avrupa Konutları brand, we became one of the leaders of branding in housing. Vadistanbul and Tema Istanbul have been symbolic projects that we have signed. We delivered our projects with contemporary, comfortable and stylish architecture to the investors before time. With our post-delivery management, we supported the quality living spaces that we designed with social areas, landscaping and commercial units. In order to maintain the trust we have gained after these processes, we moved forward without compromising our principles in each new project.
In the construction sector, we have built approximately 10 million square meters of construction including residences, offices, shops, hotels and shopping malls. We have designed every square meter of living, working, shopping and accommodation by imagining quality and comfort. We will continue to produce in the future and develop projects by adding our accumulated experience to our innovative stance. We will grow together with the value we add to lives, cities, our country's economy and the employment we provide.
Süleyman Çetinsaya
Artaş Holding Chairman of the Board